Recall that on 29th of October, 2021 PECB, a global provider of professional ISO standards trainings and certifications, concluded a partnership agreement with Olanab Consults to expand its presence in the Nigeria market. According to the agreement, Olanab will begin to provide PECB accredited/approved services related to ISO standards.
Eric Lachapelle, CEO of PECB noted that the partnership addresses a specific market need which include helping organizations to simplify integration. He went on to state that the partnership brings customers an independent open plan, so they can retain tractability in their long-term training decisions.
He concluded by stating that with the right combination of techniques and services, that the two organisations together will succeed.
In view of the partnership, an approval certificate was issued to Olanab Consults by PECB as a testimony and/or proof of accreditation/approval as shown below.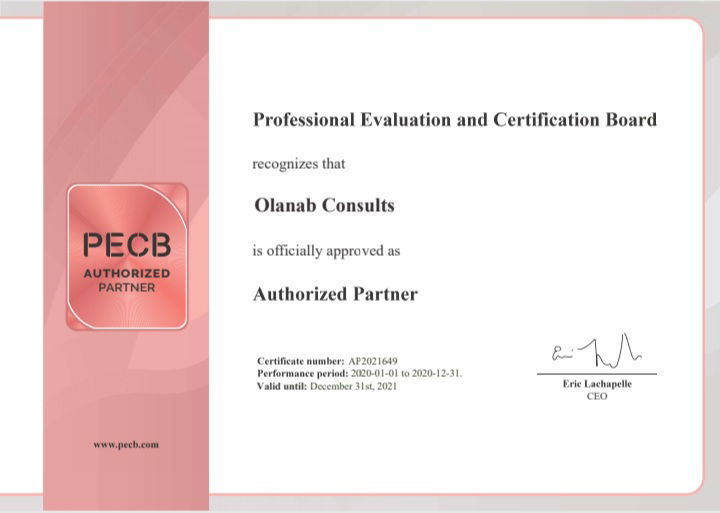 Visit www.pecb.com to find out more about PECB.