On 11th December, 2020 Quality Assurance Solutions (QAS), a major leader in quality management software for business excellence, signed a partnership agreement with Olanab Consults as an international reseller of its software products.
These products include the following: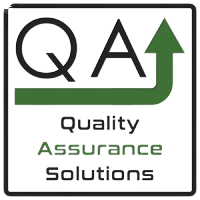 Olanab is a consulting firm operating in the professional servicing industry, dedicated to providing workable solutions in manufacturing, quality control/quality assurance, ISO management systems implementation and related activities across organizations.
We support professionals throughout their career journey through our learning platform, digital resources and articles.
Our toolkits/templates and software solutions in quality & compliance management, training management, risk management, manufacturing excellence/process improvement, ISO management systems implementation etc. enables organizations improve their processes.
We are in the business of providing best-in-class ISO management systems implementation, quality management, process and product development consulting services. With our training & presentation materials, we assist professional trainers and consultants meet the need of their clients.
Visit us today! www.olanabconsults.com