Chemical engineering is a multi-disciplinary profession, with the aim of designing and developing diverse range of products, maintenance and operation of systems, cutting across various industries, including energy, pharmaceuticals, plastics, water treatment, food and beverages, through manipulation of the chemical, biochemical and physical state of natural resources, for profit and benefit of man.
As it is usually said, chemical engineers do for profit what the conventional scientists (e.g. chemist) do for fun. To be productive in this profession as a student, fresh graduate or a pupil chemical engineer, gaining mastery over the following skills, which has proven to be responsible for the success of experts in the field, is very necessary.
For those with many years of experience in the profession, continuous refinement of these areas of skillsets is essential, to maintain relevance and productivity.
1. Creativity
All chemical engineering products, ranging from energy, fertilizers, pharmaceuticals, cosmetics etc. are all a result of imagination. Creativity is in the heart of everything that chemical engineers do. It should be noted that, creativity isn't only about creation of entirely new systems, processes or products, but also the modification of already existing ones.
2. Problem Solving and Analytical Skills
Chemical engineers are problem solvers. Being able to identify a problem, analyzing it, and devising a solution to it, are what chemical engineers have been trained to do. They identify a problem and evaluate possible options in proffering a workable solution to it. Examples include of problems chemical engineers solve include process optimization and improvement, quality management etc. The courses listed below have been developed by industry experts to help chemical/process engineers and related professionals improve their ability in solving real-life practical industry-related problems.
3. Leadership and Decision making
Understanding and being able to manage the people that they work with is an important ingredient that successful chemical engineers have in them. Successful chemical engineers have mastered the art of influencing people to a course of action, through effective communication, which includes very clear and persuasive speaking & writing skills, and sound decision making.
In the midst of options to a problem comes the decision on the best fit.
Chemical engineers make important decisions that don't just affect their systems, but also their people. That makes them good leaders.
It isn't all about knowing it all, but about being able to influence people to a course of action, with optimism and confidence, especially when things doesn't go as planned.
4. Attention to details
This entails keen focus on the very small issues without losing sight of the bigger picture. This is a vital skill a chemical engineer needs to master, especially in the area of process safety, where lives and properties are involved.
5. Team play
Chemical Engineers find success in working with people of different professional background. This is because, nothing of real value are ever achieved without the support and input of people, from supply of raw materials down to sales of finished products. No breakthroughs in science and technology have been made in isolation, without the support of people, directly or indirectly.
6. Inquisitiveness
Successful chemical engineers have inquiring minds. They seek to know by asking the right set of questions and finding the right answers. This makes them expert in what they do. Their inquisitive habit creates in them the desire for continuous learning and acquisition of more knowledge. They constantly seek new ideas and ways of doing things by enriching themselves with new courses, further education and association with relevant professional bodies, such as NSChE, NSE, SPE, IChemE etc.
Chemical engineers are trained to be IT literate and numerate. We rely heavily on IT to operate and maintain systems for efficient performance. To succeed in this profession, knowledge of computing is essential. Some software used for the design of our processes include: Aspen Hysys, Aspen Plus, CHEMCAD, MATLAB, Quantum XL, etc. These software aids in analysis and design of systems for optimal productivity.
The following are some collection of software tools & mobile apps that chemical engineers in various fields of endeavors in manufacturing, quality, continuous & process improvement can make use of in designing and operating their various processes.
Software
Mobile App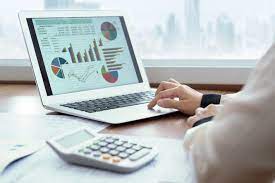 Conclusion
All of these skills are learnable and transferable. This makes the chemical engineering profession an attractive one. Chemical engineering graduates in other fields such as finance, management and consulting, have been performing excellently well, as a result of these skills acquired during their studies.
Olanrewaju, Adebayo Bamidele is a Lead Auditor of ISO 9001, FSSC 22000 / ISO 22000, 14001, 45001, Certified Six Sigma Master Black Belt (CSSMBB), process engineer, and quality management professional with strong working experience and proven skills in manufacturing excellence, ISO management systems implementation, lean / digital manufacturing, and project management. He is an author of over 15 books and has published over 45 online courses on various e-learning platforms including Udemy, Alison, Learndesk & Study Plex.
You can reach him here.